Press Coverage
Hyundai Merchant Marine Selects Intellian VSAT Antennas
24 Oct, 2017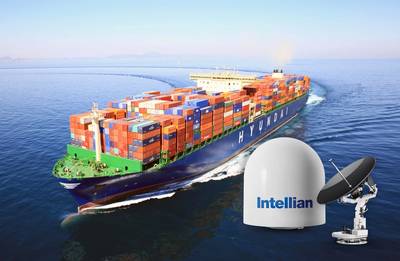 Hyundai Merchant Marine will adopt Intellian antennas as standard VSAT antenna solution across its fleet of container vessels.
Intellian, a provider of maritime satellite antenna systems, said global logistics company Hyundai Merchant Marine (HMM) hasselected its VSAT antennas to be installed across its fleet of containerships.
Intellian said it will partner with global service providers to deliver high-speed and reliable connectivity to HMM's vessels. Through reliable satellite communications connectivity, HMM's containerships will have access to the data needed to realize increased profitability, improved operational efficiency and enhanced crew welfare. Following installation HMM will also be supported by Intellian's global technical support network from more than 40 major ports worldwide.
For more information, view the original article www.marinelink.com.
Intellian Partner Portal

Intellian are please to announce the introduction of our new Partner Portal.

Your Partner Portal for tools and resources you need to sell, service and support Intellian!

Included within the Partner Portal are, manuals, links to software, firmware updated, drawings, system diagrams,
spare parts, images, and documentation to help with sales, installation and support of all Intellian Products.

There is also a Parts Lookup function, enabling you to search for parts or complete systems,
with Part numbers and pricing. You can browse for the particular product or part, or use the search function.

You will also find all the upcoming Intellian Training Classes listed with a simple registration process to sign up
for one of our detailed classes. There is also an Online Training tab, that gives you access to the Intellian Online Training modules for you to take at a time that suits you.
×