News
Intellian Supports Colossal Yamal LNG Project
03 Apr, 2017
Above the Arctic Circle in a region that's ice-bound for seven to nine months each year lies the Yamal LNG project. More than 200 wells are being drilled here, and upon its completion Yamal will be capable of exporting 16.5 million tonnes of LNG globally every 12 months.
As the nearest potential market is 3,000km away, the creation of a totally new class of vessel became necessary: ice-breaking LNG tankers. The first of these, the Christophe de Margerie, became the first ship to dock at the Yamal LNG terminal at Russia's Port of Sabetta on March 30 after completing its ice trials, and this month completed her first commercial transit of the route.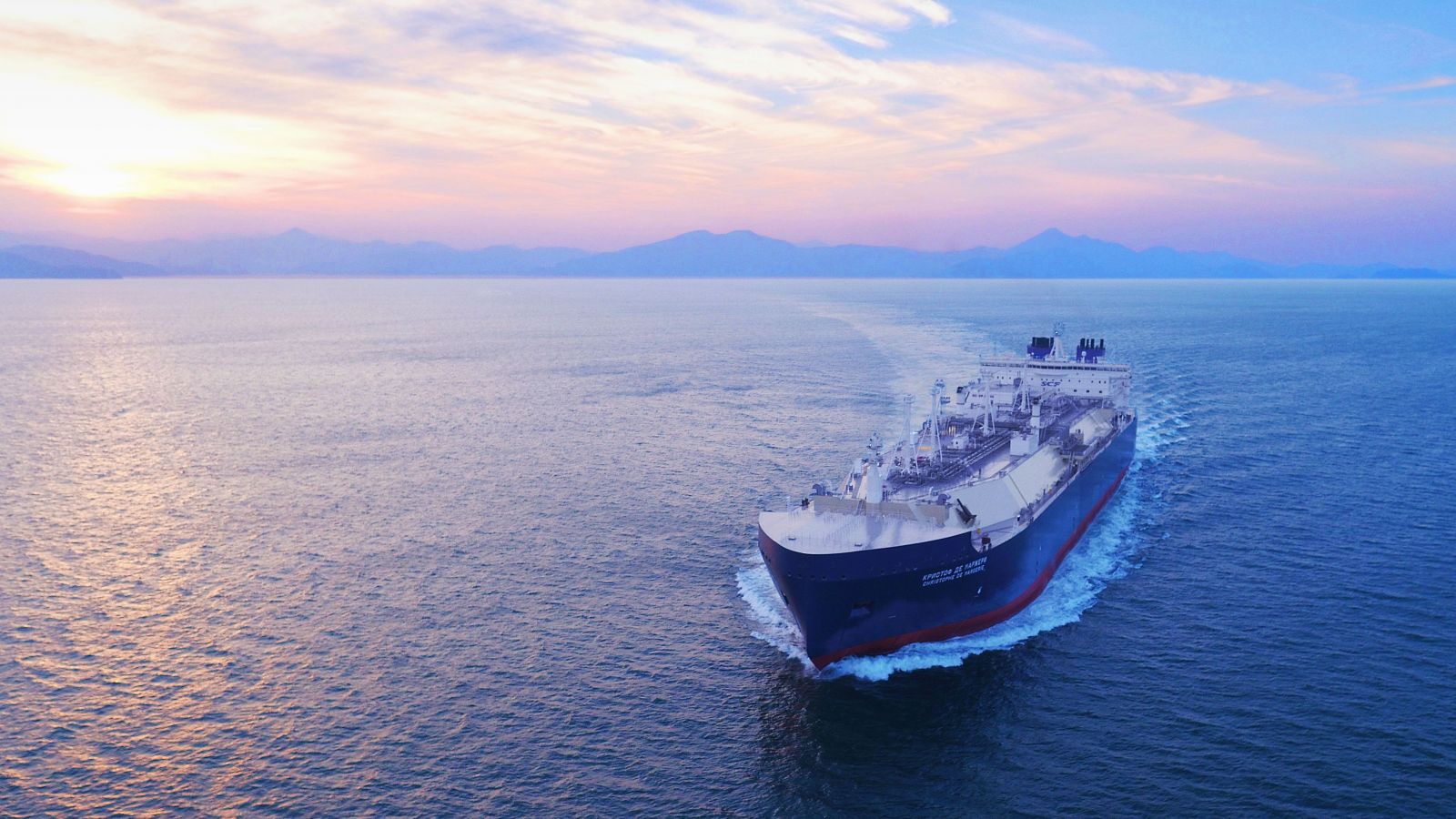 ​The world's first ice-breaking LNG tanker (Photo by Sovcomflot)
Intellian, via its v100 and t100W antenna systems, is proud to be powering the data and communication needs of this pioneering vessel and her sister ships. Our t100W is a 1.05-meter TVRO antenna fitted inside a v100 radome, and a complementary system for the v100 VSAT antennas, one of the world's most popular 1m VSAT systems. The v100 provides unparalleled performance in current Ku-band services, and also has the ability to convert to Inmarsat's Global Xpress service. Together this matching solution delivers the best possible solution: superior performance, modular, configurable design and industry leading connectivity performance tailored to suit the needs of any vessel in any part of the globe.
Intellian is honoured to be supporting this titanic project & redefining expectations with our high-performance systems. To find out more about the project's latest developments: http://maritime-executive.com/article/cnooc-ships-last-module-for-yamal-lng
Subscribe to Intellian Today and Stay in the Know. www.intelliantech.com/newsletter
Intellian Partner Portal

Intellian are please to announce the introduction of our new Partner Portal.

Your Partner Portal for tools and resources you need to sell, service and support Intellian!

Included within the Partner Portal are, manuals, links to software, firmware updated, drawings, system diagrams,
spare parts, images, and documentation to help with sales, installation and support of all Intellian Products.

There is also a Parts Lookup function, enabling you to search for parts or complete systems,
with Part numbers and pricing. You can browse for the particular product or part, or use the search function.

You will also find all the upcoming Intellian Training Classes listed with a simple registration process to sign up
for one of our detailed classes. There is also an Online Training tab, that gives you access to the Intellian Online Training modules for you to take at a time that suits you.
×