News
Day of the Seafarer
23 Jun, 2017
Intellian's Matt Galston comments on the value of satcomms for #DayoftheSeafarer in The Maritime Executive. Read the entire article available at www.martime-executive.com.
---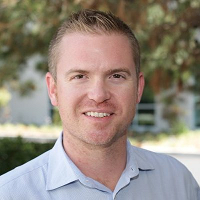 Invisible threads can often be the strongest ties. Many veteran seafarers fondly regale tales of the excitement of a port agent arriving with letters from friends and family. In those days it was understood that communication with the world was the exception not the norm, whereas for today's mariners - regardless of their age or seniority - regular, real time contact with those back home is a must.
Despite suggestions to the contrary, high quality, continuous global connectivity isn't only useful for optimising operations, but can enable so much more; it has become a tone-setter when it comes to recruiting and retaining the best crew. This does not need to be aspirational in today's world; seamless connectivity should be a realistic expectation. Moreover, connectivity can lead to improvements to living standards through access to medical services, and enhanced satellite communications make it easier to direct vessels away from at-risk areas and improve working conditions through reduced anxiety. As we mark Day of the Seafarer, we shouldn't forget that it takes a good connection to home to build a rewarding career at sea.
Subscribe to Intellian Today and Stay in the Know. www.intelliantech.com/newsletter
Intellian Partner Portal

Intellian are please to announce the introduction of our new Partner Portal.

Your Partner Portal for tools and resources you need to sell, service and support Intellian!

Included within the Partner Portal are, manuals, links to software, firmware updated, drawings, system diagrams,
spare parts, images, and documentation to help with sales, installation and support of all Intellian Products.

There is also a Parts Lookup function, enabling you to search for parts or complete systems,
with Part numbers and pricing. You can browse for the particular product or part, or use the search function.

You will also find all the upcoming Intellian Training Classes listed with a simple registration process to sign up
for one of our detailed classes. There is also an Online Training tab, that gives you access to the Intellian Online Training modules for you to take at a time that suits you.
×